Luxury Boat Charter Trips from the Turku Archipelago!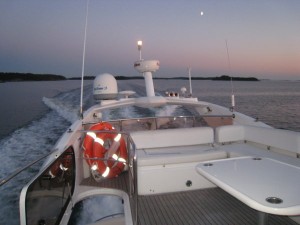 We offer boat charter and experiences both for professional or leisure events with our  flybridge motoryacht; Sunseeker Manhattan 56' (max 25 pass.) and Delta 40 SideWalk  (max 11 pass.)
You decide from and where You want to go and we'll design the trip according to Your wishes.
We can serve a buffet in a comfortable atmosphere onboard, alternatively You can bring Your own provisions, which can be prepared  in the fully equipped kitchen.
We can also pre-arrange targets with our co-operators i.e. to the outer Turku Archipelago, Aaland Islands or even further; Helsinki, Hanko, Tallinn, Visby, just to mention some.
On location delicious meals can be served. There is also opportunity to have guided tours, sauna or staying overnight.
Our boats can be hired from some hours up to one day, a weekend  or even a whole week. Overnight accomodation onboard  is available in 2-3 twin-bed cabins.
Season 2016 Sale is on!
.